Open Contact Form
Please Contact Us
SAP HANA TRAINING BANGALORE
In today's businesses the in- memory platform is needed everywhere, for the applications and analytics tracking. The RAM feature is the best feature in SAP HANA where we can get the immediate real time results. The HANA also has the special feature of multi core platform which integrates with Hadoop technology.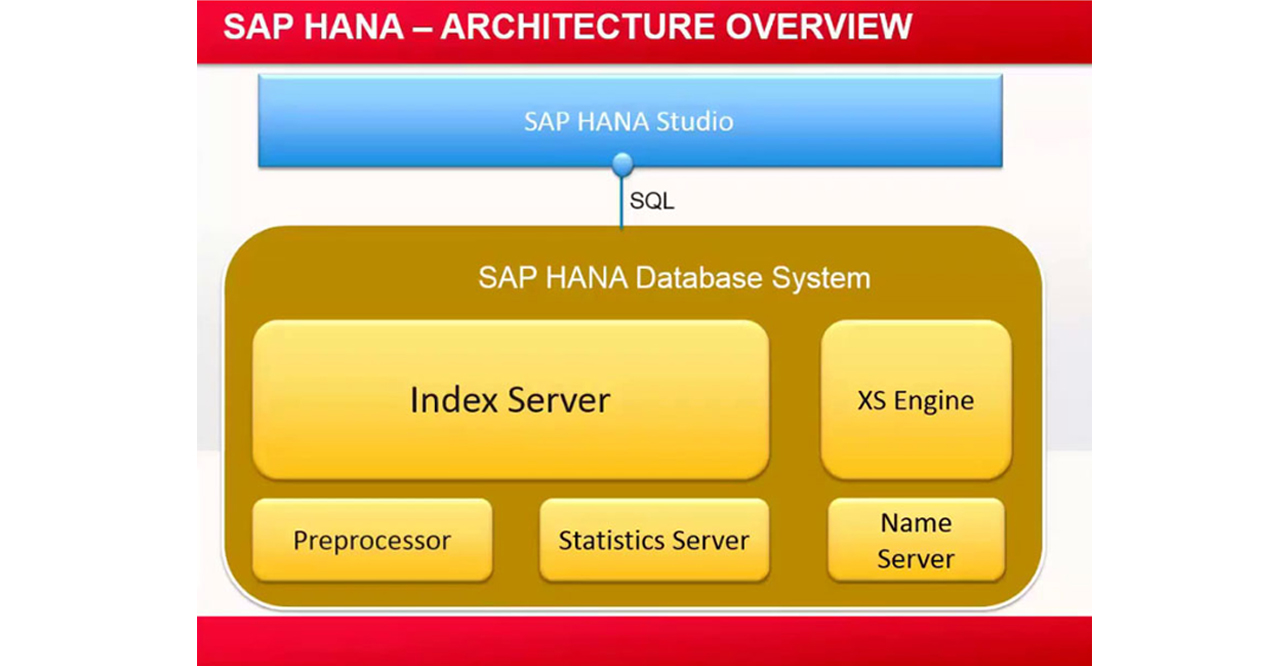 The SAP course in bangalore has the advantages as follows,
Mass data & E-books.
Data type processing
Agility
Majority of IT firms need skilled HANA consultants for dealing with huge amount of data's, so there is high requirement for HANA consultant in the market. HANA and Data-science is grabbing the IT market, thus it's in demand in IT sector. HANA is the highly secured platform where we can store the data. When comparing to the normal databases the HANA database speed is 3500 times faster.
The capabilities of the SAP HANA course includes the following,
App development
Data access
Administration
Analytics processing
The common topics involved in SAP HANA is that the operations of SAP HANA, monitoring of SAP HANA, Users and authorization, troubleshooting and the database migration of SAP HANA. Apart from this the SAP HANA modeling and SAP ERP is the most familiar topic. Peopleclick Techno Solutions the best SAP training in bangalore focuses and covers all the topics according to the syllabus.
The main role in the SAP HANA is the administrator role and it involves the authority as follows,
SAP HANA database installation and configuration
Database Monitoring
Database Maintenance
User management
The modeler role in the SAP HANA includes the business requirements and the performance tuning. The application developer is also the other role in the SAP HANA which includes the programming skills such as the JQuery, Java Script and the HTML.
Peopleclick Techno Solutions is a well-known company giving the best SAP HANA training in Bangalore. We offer job oriented live project and SAP online training with experienced professionals. As a best SAPA HANA training institute in bangalore we focus on best training as well as 100% placement support for the better career of the students. Peopleclick, also focuses on SAP HANA administration training and the SAP HANA analytics training in bangalore. And Peopleclick, provides the SAP HANA certification after the completion of the course.
Google Reviews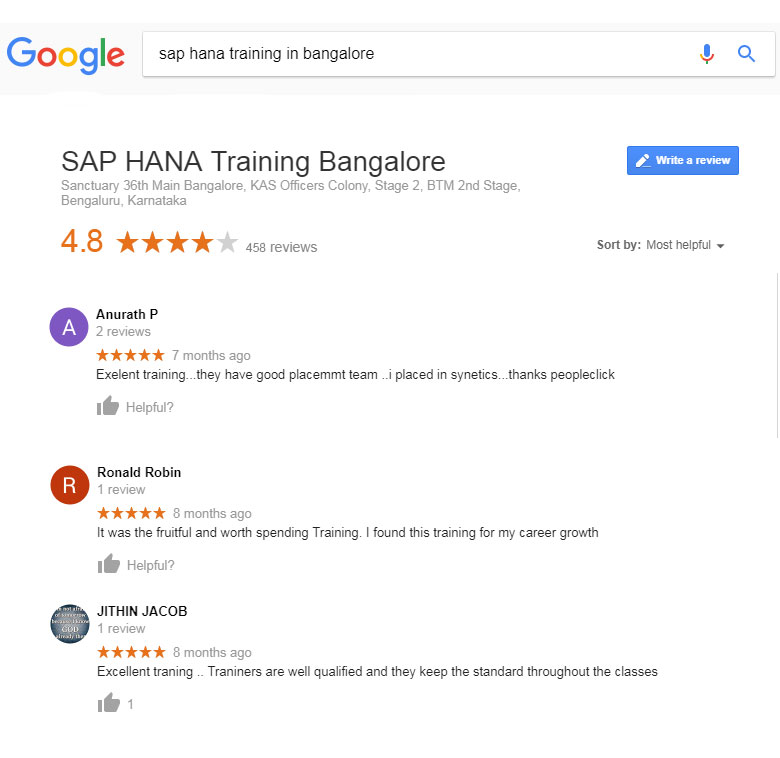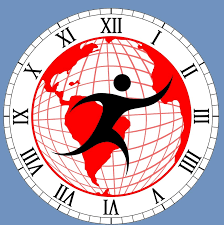 Peopleclick
Expert in SAP HANA
+91-7619343003
info@people-click.com
Testimonials

I have done SAP training in Peopleclick, the trainers are very good, and explained the concepts with real time experience. Finally they helped for interviews.

Deepika
It was a good experience getting prepared for the course in this institute. I went for the sap hana course and my trainer was good and she cleared all my concepts regarding the doubts. I would recommend you to join the institute for the course desired.

gokul