Open Contact Form
Please Contact Us
SAP GRC Training Bangalore
Market situation subject to constant changes and organizations are required to quickly adapt to relevant situation with proper mechanism for compliance. Inappropriate mechanism leads to risks, compliance violations, dissatisfaction of auditors and regulators and finally severe damage to the organization. SAP GRC (governance, risk, and compliance) software is equipped with automated risk and compliance monitoring so that businesses can take actions promptly to prevent risk events and avoid violations of compliance. Many companies are adopting SAP GRC for better performance and protecting their value. With the rising demand for SAP GRC professionals, Peopleclick Techno Solutions provides you with intensive SAP GRC training in bangalore. You can learn SAP GRC in its depth with our SAP GRC course in banglore and acquire the skills to solve industry challenges.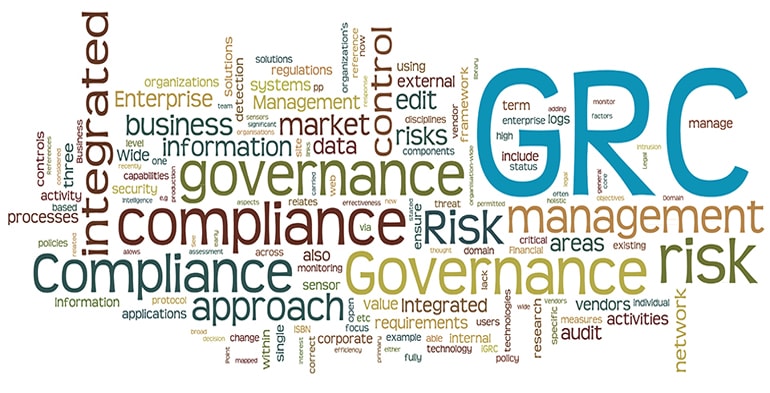 Smart Solutions with SAP GRC
SAP GRC comes up with a real-time approach towards governance, risk and compliance with the following smart solutions.
Three Lines of Defence This includes business operations management as first line, risk management, GRC security and legal as second line and internal audits as third line to increase the overall effectiveness.
Access Governance SAP GRC software has the capability to monitor the access given to what within an enterprise (cloud and on premise) and control it. This ensure proper governance and security.
International Trade With SAP GRC, it is possible to introduce risk and compliance management into all global trade processes within an organization. This system takes care of screening trade partners, trade compliance and clearing of inbound as well as outbound customs.
Cybersecurity SAP GRC is equipped with unique capabilities to monitor security continuously , detect threats and respond promptly. It also identifies lapses in the application landscape quickly.
Learn about this latest effective system from SAP in depth with our intensive SAP GRC coaching in bangalore.
How Our SAP GRC Training Beneficial For You
Better understanding with access controls
Handle business process controls
Identify, analyze and resolve risks
Manage different roles and tasks
Design smarter policies for organizations
With this expertise, you can find variety of job profiles including SAP GRC Consultant. The average salary projected for entry level jobs related to SAP GRC is between 3 Lakhs per annum to 5 Lakhs, while for senior roles it is between 7 Lakhs per annum to 15 Lakhs per annum. Get intensive SAP GRC training in bangalore at Peopleclick Techno Solutions and grab the best opportunity possible.
What Special Features We Offer
We are the best among the SAP GRC training institutes in bangalore with supremely talented and experienced trainers, extraordinary student support and 100% placement assistance. On joining our SAP GRC course in bangalore, you can avail to:
Theoretical and practical classes
Live case studies and assignment work
Real-time project analysis
Course materials and workshops
Video recordings of lectures
24x7 online doubt clarification facility
Resume preparation guidance and mock interviews
LEARNING Help
Peopleclick have a pool of Data Scientists provide real-time project training on SAP GRC and most of the IT companies are hiring Data Scientists.
Provide placements on SAP GRC.
tied up with 70 SAP GRC client companies.
Grab the opportunity to become SAP GRC Consultants.
Join peopleclick and become SAP GRC Consultant.
SAP GRC Consultant is one of the prestigious job.
Based on the latest developments in the industry, we design the course content for our SAP GRC training in bangalore. With this, you can keep your knowledge and skills related to SAP GRC up-to-date. Be an exceptional SAP GRC professional by learning at the best SAP GRC training institute in bangalore.